Every year we share the stories of local patients with the Big Climb Community to illustrate the impact of blood cancer in the Puget Sound Area. While it is challenging these days to meet someone whose life has not been impacted by cancer in some fashion, for those fortunate enough not to directly feel the impacts of a cancer diagnosis, we hope these incredible individuals give you some insight into the world of life threatening diseases. They each thank you for your commitment to The Leukemia & Lymphoma Society and your dedication to CLIMB.CONQUER.CURE.
In Honor of Mike Ritchie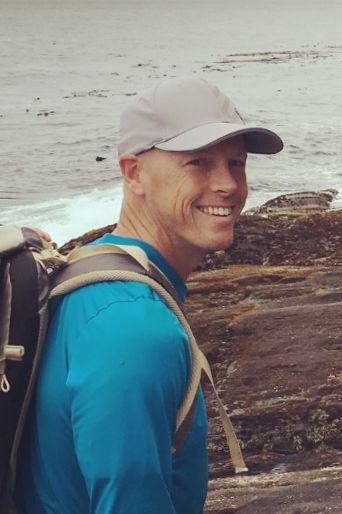 My journey which led me to become a part of the Big Climb began the 10th of December 2014. My good friend Trent was battling leukemia for a second time. I had sent him a message but received no reply. The next day I got word from Trent's cousin that he had passed away. That was the same day of my biopsy that would reveal advanced stage IV Hodgkin's lymphoma.
That day in December was a tough one to say the least. I faced that day alone, having not told a soul of my condition, because I thought I was protecting those close to me. What I would later discover is that those people, in particular my partner Heather and son Conner, would provide me with the strength I needed to beat cancer.
Conventional Heather and I are not. Maybe crazy is a better word. After learning that I had an uphill battle against cancer we decided the most reasonable thing to do was to try to give Conner a sibling. Well, it worked. And little Lilianna-to-be became the first of what would be my go-to phrase: Silver Linings.
There are positives to be found in every life situation. A cancer diagnosis didn't have to be any different. I was able to be home and play with my son nearly every day for over a year. Silver Lining. The entire Ritchie clan began coming together more often for "family time". Silver Lining. No hair to mess with in the morning! Silver lining!!

There could be all kinds of good to come from my battle. We felt there had to be something we could do to give back to programs like the clinical trial I was a part of. That is when we turned our focus to The Big Climb. What an incredible opportunity to get my body healthy again while raising funds for an amazing cause! I now find myself a stronger person because of cancer, my family and friends, and our team at the Big Climb.
In Memory of Henry Streuli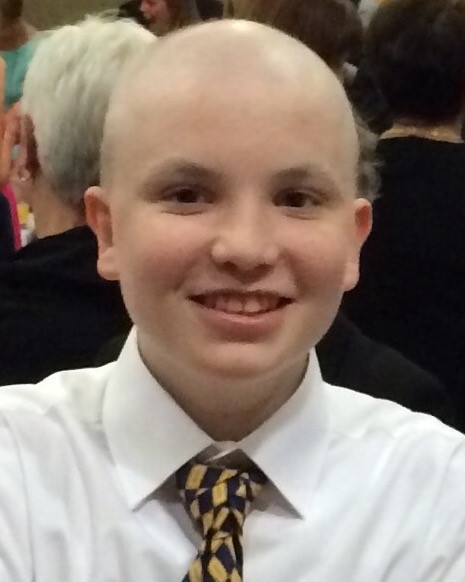 At the age of 13, Henry was admitted to Seattle Children's hospital. What seemed like a routine doctor's appointment for some common illness, turned out to be a discovery of several fast growing tumors. Henry was diagnosed with a form a cancer called Burkitt's group B lymphoma. Henry endured many rounds of chemotherapy, with many side effects that were difficult to manage. During his battle with cancer, Henry was often in and out of the hospital, and spent time in the intensive care unit. Henry endured kidney, liver and pancreas failure, 5 days of gallstones, and more. Although the cancer was tough, Henry was a fighter. This led to Henry's friends and family always using the phrase "Cancer's Tough, Henry's Tougher" as a way to remind Henry how strong he was. Henry was surrounded by his loved ones when he passed away on July 3rd, 2015.
Henry is remembered not only for being tough and tenacious, but also for being full of love. Henry loved fishing, hunting, golfing, dirt biking and camping. Henry loved babies and little children. He loved the company of his friends, many who visited Henry in the hospital to hang out and play video games. Henry and his best friend Andrew loved to sneak out of the cancer unit and cause all kinds of havoc - the only boys to have ever been banned from the gym on the cancer unit. Henry loved to spend time with his family – collecting sea glass with his Grammie, fishing with his Grandpa Ron, listening to stories from his Grandma Ryn, golfing with his Grandpa Herb, spending time with his aunts, and hanging out with his cousins. Henry dearly loved his mom, his dad, and his older brother. Henry's life, stories, heroic suffering and miraculous final moments have changed the lives of those who knew him.
This year at Big Climb, we will honor Henry. We will climb in hopes that we can change the landscape of cancer, and in hopes that no one will have to go through all that Henry endured.
Why Do You Climb?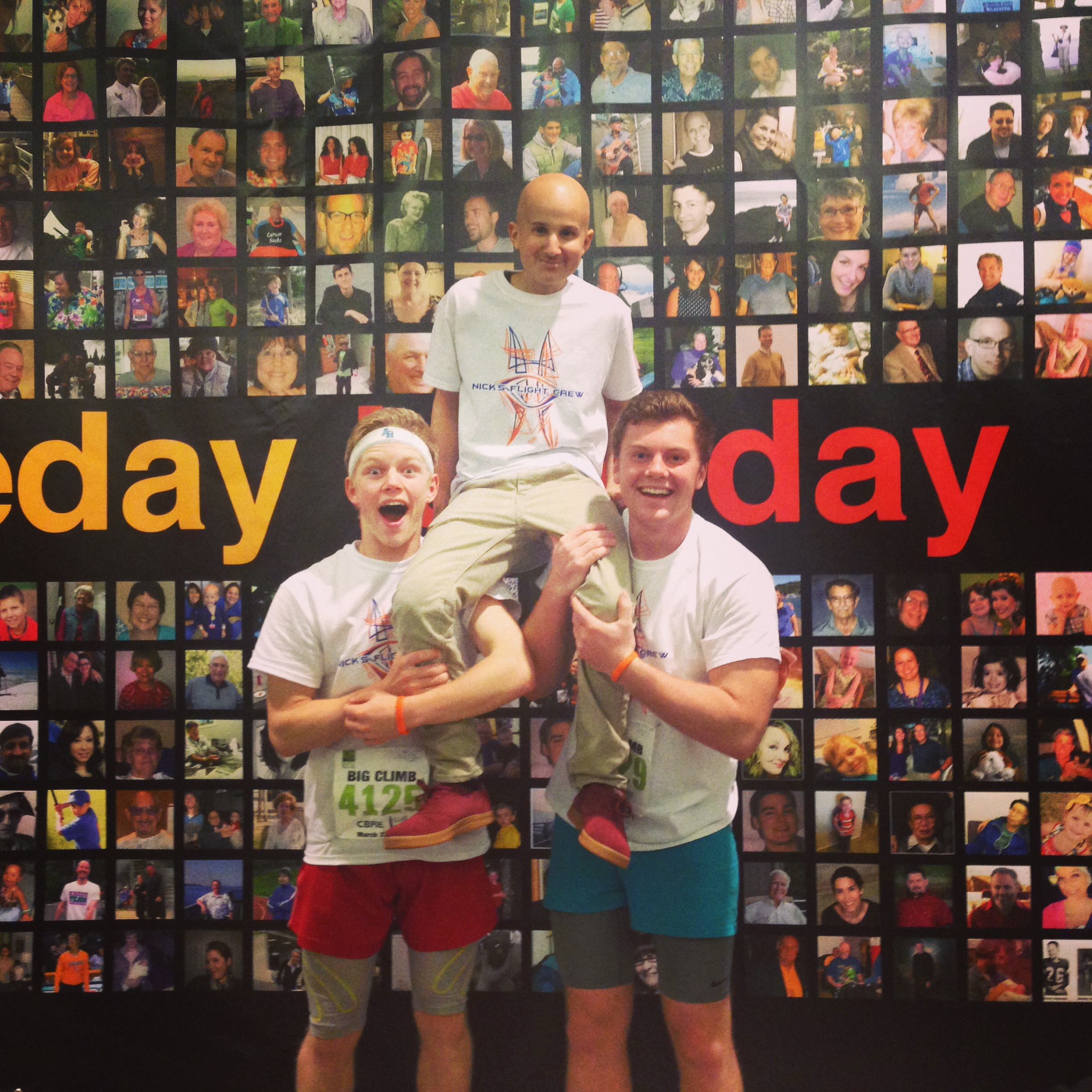 Share your reason with us!
Post your photo on our Facebook Page here.
We Proudly Fund Research Locally at the Following Institutions