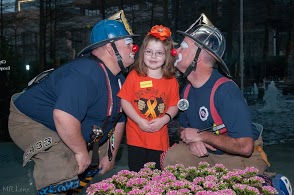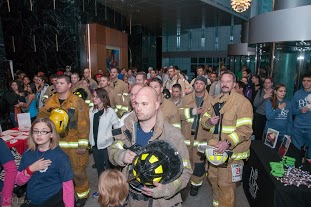 6TH ANNUAL BIG D CLIMB
JANUARY 25, 2014
FOUNTAIN PLACE - DOWNTOWN DALLAS
Climb. Conquer. Cure.
52 FLIGHTS • 1,040 STEPS
ONLINE REGISTRATION IS OPEN!
For every $52 you fundraise by December 31st, you will be entered into a drawing to win an Insignia 32" TV!
$60 Cotton Patch Gift Card Winner: Alicia O'Connor
$100 Luke's Gift Card Winner: Lucas Darnell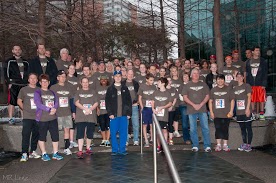 The Leukemia & Lymphoma Society (LLS) is the world's largest voluntary health agency dedicated to blood cancer. The LLS mission: cure leukemia, lymphoma, Hodgkin's disease and myeloma, and improve the quality of life of patients and their families. LLS funds lifesaving blood cancer research around the world and provides free information and support services. Learn more at www.lls.org
Big D Climb Team
Melissa.Jacobowski@lls.org
972.996.5900
Party in the Plaza - Post Climb Clelebration
Continue to celebrate your accomplishment at One Arts Plaza immediately following the climb! There you can meet your family and friends and get your finish time, Big D Climb T-Shirt and goody bag. There will also be plenty of food, fun and festivities.
Fundraising Awards
Fundraising awards will be given to the top fundraising team in each Challenge Group and the top three fundraising individuals.
Racing Awards
Medals will be awarded to the top male and female finishers and top finishers by age category. Certificates will be mailed to our 2nd and 3rd place finishers.
Division 1: 8-10
Division 2: 11-19
Division 3: 20-29
Division 4: 30-39
Division 5: 40-49
Division 6: 50-59
Division 7: 60-69
Division 8: 70-79
Division 9: 80+