SATURDAY, APRIL 20, 2013
CAPELLA TOWER


MINNEAPOLIS
Thank you for making the 2013 Big Climb a BIG success! Photos are up on our facebook page and we have results posted here. Congrats to Jason Larson and Caitlin Gregg for being the fastest to climb 95 floors and to Kim Landstad and Damon Rothstein for being the fastest on 48!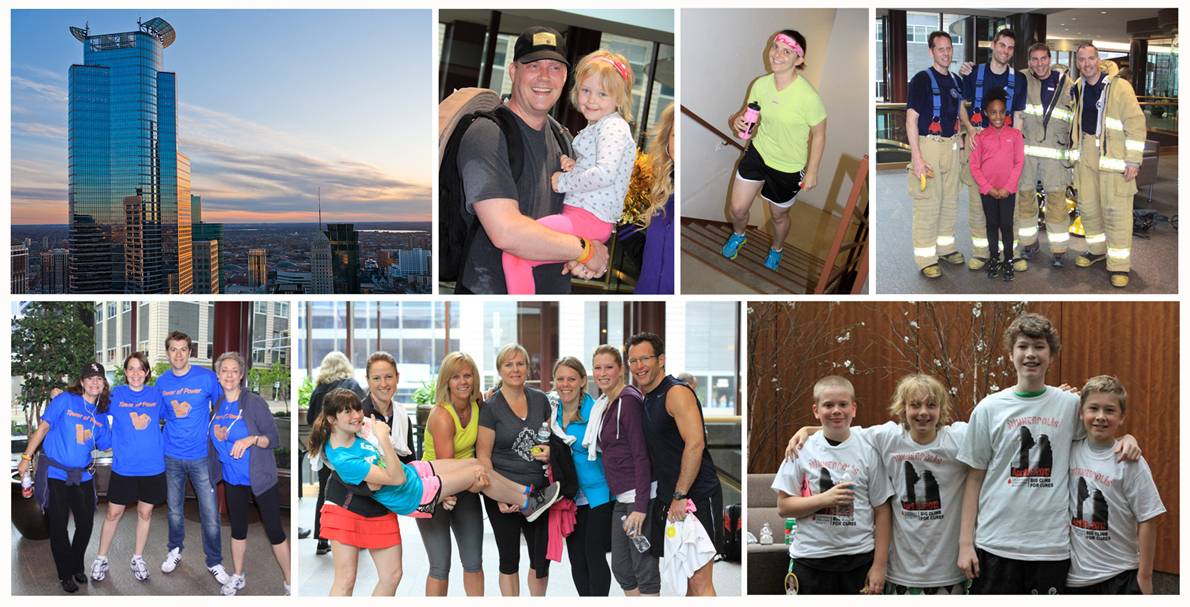 Climb. Conquer. Cure.
The Leukemia & Lymphoma Society (LLS) presents the 4th annual Big Climb. Climb 48 or 95 floors of Capella Tower to raise lifesaving funds for blood cancer research and help patients live better, longer lives. Whether you race to the top, casually walk or become a "Virtual Climber" and support someone, you're making a difference to blood cancer patients and their families.
95 floors is 2280 steps! Are you up for the challenge?