BIG CLIMB MPLS




APRIL 5, 2014 - CAPELLA TOWER



The Leukemia & Lymphoma Society (LLS) presents the 5th annual Big Climb. Climb 48 or 95 floors of Capella Tower to raise lifesaving funds for blood cancer research and help patients live better, longer lives. Whether you race to the top, casually walk or become a "Virtual Climber", you're making a difference to blood cancer patients and their families.
Climb. Conquer. Cure.
Offering up to 95 floors, Big Climb MPLS is the tallest vertical challenge in the Twin Cities.
Registration is NOW OPEN!
Registration fees are $50 for 48 floors and $70 for 95 floors.
There is a minimum fundraising of $50, which is in addition to your registration fee.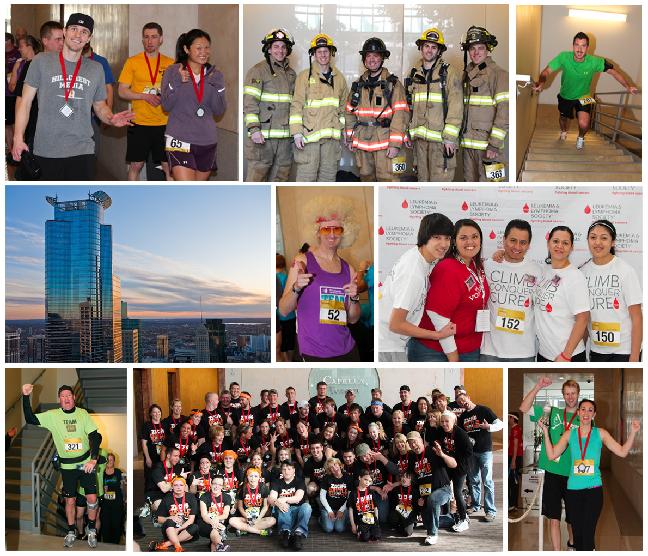 Hotel Reservations
Dont forget to book your hotel reservations early, if you plan to stay downtown. The Grand Hotel is right next to Capella Tower in downtown Minneapolis and is offering a room block at discounted rates from Friday, April 4 - Sunday, April 6. The deadline for reserving a room in the block is Friday, March 21, 2014.

Discounted rates are:
King Deluxe - $119
Double Deluxe - $149
Luxury Suite - $189

Reservations can be made by calling 1-866-843-4726 and asking for the Leukemia & Lymphoma Society of MN Room Block, or by booking online at www.grandhotelminneapolis.com and following the below instructions.

-once at homepage - click on reservations in upper left hand corner
-adjust dates for arrival and departure (please be aware that if you are planning on arriving before the room block dates take effect, the code will not work for you)
-in the Meeting/Group Code section, type in LEULYM0405 and click continue
-you will then be able to view and select the room types available within the room block