LETS TALK ABOUT TEAMS!

Interested in forming a team? Any group of four or more people can be a team! You can form a friends and family team, school team, corporate team, or any combination you want. The benefits of creating a team are:
Regardless of when your teammates sign up, everyone will get the same start time. However, please note that last-minute teammates may be given a different start time due to potential scheduling conflicts.


It is a wonderful way to give moral support to a friend, family or loved one who's life has been touched by blood cancer.


A team fundraising page is automatically created which you can customize with your team photo, company or school logo, photo of someone you are honoring or remembering, and so forth. Each individual team member's page will be automatically linked to the team page and will aid in your fundraising efforts.


Teams generate extra fun and enthusiasm leading up to and during the event.


Participating on a team provides a great visibility for your company or organization.


Being on a team means you have access to a built-in support system for members during the fundraising and training phases and on the day of the event.


By building a team, you raise more money to help find a cure for blood cancer!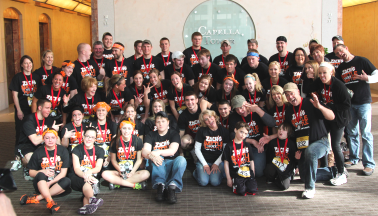 CAFFEINE AND PLANNING GO TOGETHER PERFECTLY
Have coffee with the Big Climb staff! We're here to help and have LOTS of ideas to share. Coffee meetings generally last anywhere between 30 minutes to an hour. The staff will provide ideas and help to develop a fundraising plan of action. It's also a great opportunity to get all of your questions answered! Email Pat.Gale@lls.org to set up a meeting.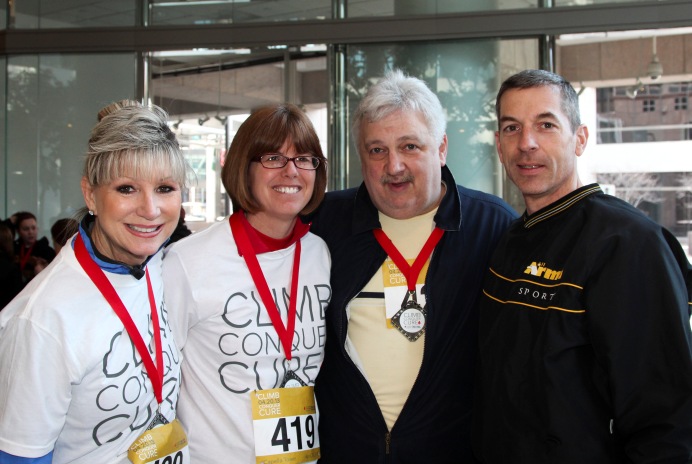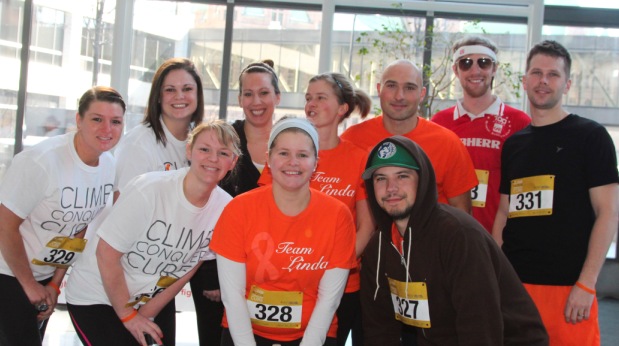 EVERY TEAM NEEDS A CAPTAIN
Team Captains help lead the team to success by recruiting people to join their team, encouraging their participants to be active fundraisiers and keep their eyes on the goal.

Getting started is easy!
1. Think of a name for your team
2. Register your team (and yourself)
3. Set a fundraising goal.
4. Personalize your team page
5. Invite team members and watch your team grow.
6. Inspire and encourage your team members to personalize their pages (which are linked to your team page) and to use their networks and social media to help fundraise.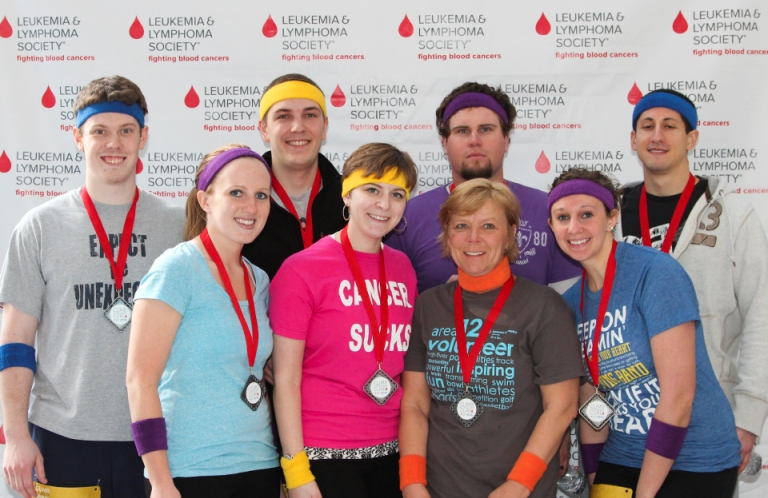 JOINING A TEAM
Joining a team is VERY easy too! Make sure you know the name of the team you want to join and then go here.
Once you have joined your team, sign in to your participant center and personalize your fundraising page. From there you can begin to send out emails, post a link to your page on social media sites and fundraise!