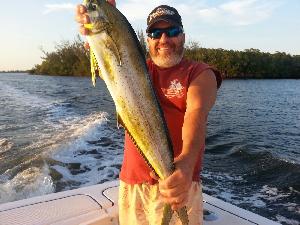 Big Climb 2015 marks my 5th year climbing and my 4th year cancer free!! As many of you know I was diagnosed in November 2010 with Stage 3B Hodgkins Lymphoma. Shortly thereafter, our golden retriever, Sadie, was diagnosed with canine lymphoma. I knew I would survive but it broke my heart that cancer would take Sadie from us. She was given 4-6 weeks to live but beat those odds and stayed with us through my last chemo treatment and passed away on 5/23/2011 - 2 days after my last treatment.
For Big Climb 2015, I am very honored to climb in memory of Bill Wridge. He was battling Multiple Myeloma and lost his battle in August 2014. I only knew Bill a short time but he certainly touched my heart with his big heart and even bigger smile. You see - he was one of the owners where I work - Wizard International, Inc. He created the computerized mat cutter over 20 years ago and this is still one of our products we sell today! If it weren't for him and his genious creative mind I wouldn't be enjoying the best job I have ever had!

There is no cure for Multiple Myeloma. NO CURE! Hard to believe! This type of cancer can be "managed" but currently there is no cure. There needs to be a cure! The only way this will happen is to raise money, fund research and find a cure. This all starts with you!
As I take each step - all 1,311 steps - I will do it in honor of those whom lost the battle, still fighting the battle and those whom are survivors!
Please support me with a donation by clicking the 'donate' button at the top. Our efforts will help make a big difference in the fight against blood cancers.
View More