Mission
About the Leukemia & Lymphoma Society
Our mission: Cure leukemia, lymphoma, Hodgkin's disease and myeloma, and improve the quality of life of patients and their families.
The Leukemia & Lymphoma Society (LLS) is the largest voluntary health organization dedicated to funding research, finding cures and ensuring access to treatments for blood cancer patients.
Since 1949 LLS has been on the forefront of blood cancer advances such as chemotherapies and stem cell transplantation leading the way to the targeted therapies and immunotherapies that are saving thousands of lives today. LLS-funded research has led to the discovery and development of lifesaving therapies, including targeted therapies that selectively kill cancer cells and immunotherapy drugs that help a patient's immune system destroy cancer cells.
Our organization is changing the landscape of cancer with more than 300 active research projects that explore different avenues of new and cutting edge research. With our emphasis on patient access, LLS is the leading source of free blood cancer information, education and support, helping patients in their communities through our chapters across the US and Canada.
Our mission is dedicated to improving policy and advocacy by removing barriers to care. By providing our network of advocates a powerful voice, the Policy and Advocacy Team drives policies that accelerate the development and approval of innovative treatments and ensure that patients have sustainable access to quality, affordable and coordinated care. Our team is committed to ensuring that patients have access to an adequate network of providers and services and are protected from high out-of-pocket costs that otherwise might limit access to life-saving treatments.
Whenever we talk about cancer, we always use the same word. Someday. Someday there will be a cure. Someday we won't lose the people we love. But when is someday? With LLS's research partnerships and collaborations with pharmaceutical and biotechnology companies, patients support services and advocates working for blood cancer patients everywhere, someday is today.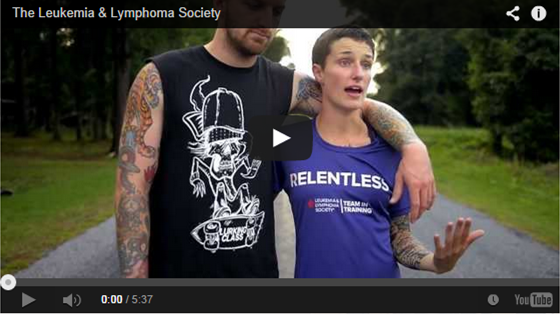 Financial Information & Important Links:
Our Investment:
LLS exists to find cures and ensure access to the best available treatments for all blood cancer patients.
LLS is the leading source of free blood cancer information, education and patient support
Last year alone, LLS invested $67.2 million

in cutting-edge research.

Over more than 67 years, LLS has invested more than $1 billion to advance cancer therapies and save lives.
More than 40% of new cancer therapies approved by the FDA between 2000 and 2015 were first approved for blood cancer patients.
LLS has helped advance laws in 20 states to ensure coverage and payment parity for cancer medications, regardless of how or where they are administered.
LLS helped advance targeted therapies for patients with chronic myeloid leukemia (CML); one of these oral therapies is now helping patients with other cancers.
LLS-funded research teams at multiple institutions are testing different approaches to activate the immune system to kill cancer cells.
LLS-funded researchers have helped advance targeted therapies that received FDA approval in just the past two years to treat patients with chronic lymphocytic leukemia and other B-cell cancers.
LLS-funded researchers helped advance rituximab, an antibody therapy that helps boost the immune system to attack cancer cells in patients with lymphoma and chronic lymphocytic leukemia. It is also approved to treat patients with rheumatoid arthritis and other autoimmune diseases.
Through the Therapy Acceleration Program, LLS partners with academic centers and biotechnology companies to bridge the gap between academic discovery and successful drug development.
LLS helped advance targeted therapies for patients with chronic myeloid leukemia (CML); one of these oral therapies is now helping patients with other cancers.
LLS helped advance therapies for myeloma and lymphoma patients, and some of these drugs are also being tested for patients with other cancers.
Last year, LLS Information Resource Center (IRC) specialists fielded more than 40,000 inquiries and performed more than 6,000 clinical trial searches for patients and caregivers and can assist callers in English, Spanish and French, with translations available in 140 other languages.
LLS is currently funding 277 academic research grants around the world.
Our Career Development Program helps support the next generation of blood cancer researchers.
Our New Ideas Awards support innovative ideas that have the potential to take research in a new direction and fundamentally impact the future of blood cancer diagnosis and treatment.
Screen to Lead is a grant program helping researchers develop small molecules to target genes that cause cancer.
LLS's ambitious Specialized Center of Research program is a catalyst for collaboration, bringing distinguished researchers from different disciplines together to discover new approaches to treat patients with blood cancers.
The Co-pay Assistance Program has dispersed more than $237 million, helping nearly 55,000 patients afford their therapies and treatments.
LLS is playing a role in advancing Congress's 21st Century Cures initiative to reform the FDA and accelerate the pace of developing cures.
LLS is leadng the offensive against acute myeloid leukemia (AML) through its Beat AML initiative, bringing together key stakeholders – researchers from multiple institutions, patients, pharmaceutical companies and physicians to improve outcomes for patients with AML.
LLS has committed more than $21 million over the past two decades to advance the breakthrough CAR-T immunotherapy under development by researchers at University of Pennsylvania and Children's Hospital of Philadelphia which is showing remarkable outcomes to date for patients with acute lymphoblastic and chronic lymphocytic leukemia.
Since the early 1960s, five-year survival rates for many blood cancer patients have doubled, tripled or even quadrupled.
In 1964, the five-year survival rate for children with the most commonly diagnosed pediatric leukemia was 3%. Today it's over 90%.
Multi-drug chemotherapy and stem cell transplantation were first successfully developed for blood cancer patients.
We have

one goal

: A world without blood cancers.
Local Impact:
Financial assistance: In fiscal year 2016 we provided direct financial aid to 206 patients in Washington and Alaska totaling over $460,000. (For information specific to how LLS supports your state/region please email firefighterstairclimb@lls.org).

LLS local (Seattle area) research grant funding in 2016 includes a total $2,589,205 to the Fred Hutchinson Cancer Research Center and $284,892 to the University of Washington.

First Connection: Peer-matching program delivers personalized support – last year reaching 106 families in Washington and Alaska.