Fundraising
Incentive Store
On behalf of patients, survivors, caregivers, and family and friends affected by blood cancers - we thank you for fundraising for the Leukemia & Lymphoma Society.
Every dollar raised helps move us closer to a future in which we have won our battle against blood cancers.
Every Scott Firefighter Stairclimb participant who fundraises $400 or more by the final fundraising deadline of March 30, 2018 will be invited via email to make a selection from our Incentive Store. This email will be sent from our Incentive Store host, Kotis Design, and will occur in late Spring 2018.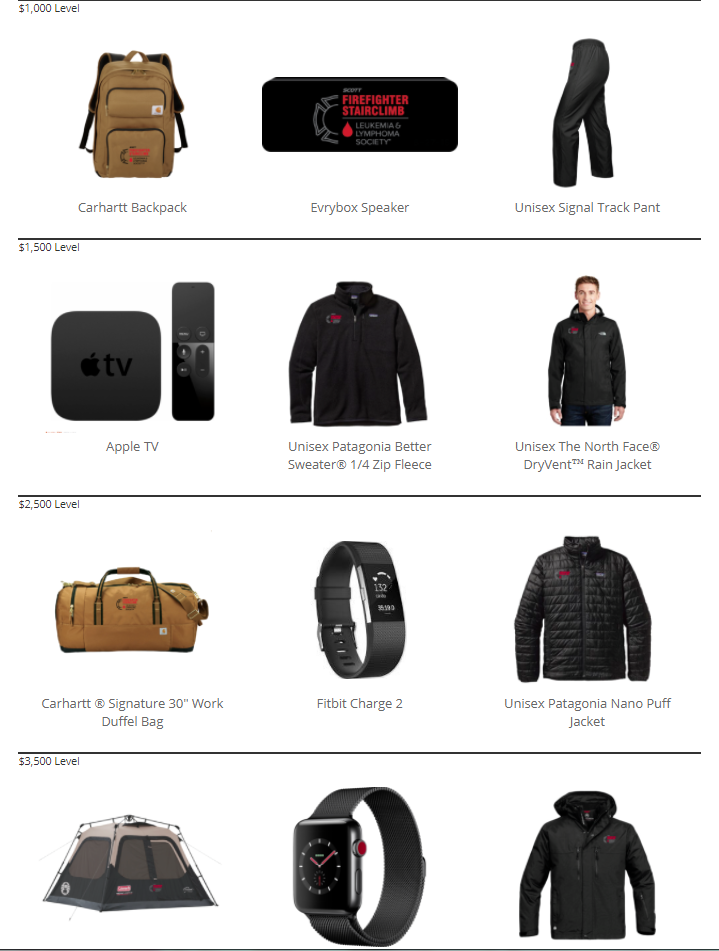 Thank you for helping us make someday, today.